Excavation & Grading Contractor in Sanford, NC
Are you in need of top-quality excavation and grading services for your residential or commercial property in Sanford, NC? Look no further than Leggette Landworks Inc! With a proven track record of excellence and a commitment to delivering superior results, we are your go-to partner for all your excavation and grading needs.
Why Choose Us?
At Leggette Landworks Inc, we pride ourselves on being a leading excavation and grading contractor in Sanford and the surrounding areas. Here's why you should choose us for your next project:
Expertise:
With years of experience in the industry, our skilled team of professionals possesses the knowledge and expertise required to handle excavation and grading projects of all sizes. Whether it's preparing your site for construction or creating a level landscape, we've got you covered.
Residential and Commercial Services:
We cater to both residential and commercial clients, offering a wide range of services tailored to meet the unique requirements of each project. From residential home foundations to commercial site development and demolition services, we have the resources to handle it all.
Cutting-Edge Equipment:
We understand that the quality of our work depends on the equipment we use. That's why we invest in state-of-the-art machinery and tools to ensure efficient and precise results. Our equipment is regularly maintained and operated by skilled professionals.
Safety First:
Safety is our top priority. We adhere to strict safety protocols and standards to ensure the well-being of our team, clients, and the environment. You can trust us to execute your project with the utmost care and attention to detail.
Customer Satisfaction:
Our satisfied clients are a testament to our commitment to excellence. We work closely with our clients, keeping them informed throughout the project and addressing any concerns that may arise. Your satisfaction is our ultimate goal.
Our Services
We offer a comprehensive range of excavation and grading services, including but not limited to:
Site Preparation
Grading and Leveling
Foundation Excavation
Drainage Solutions
Erosion Control
Ponds
And More…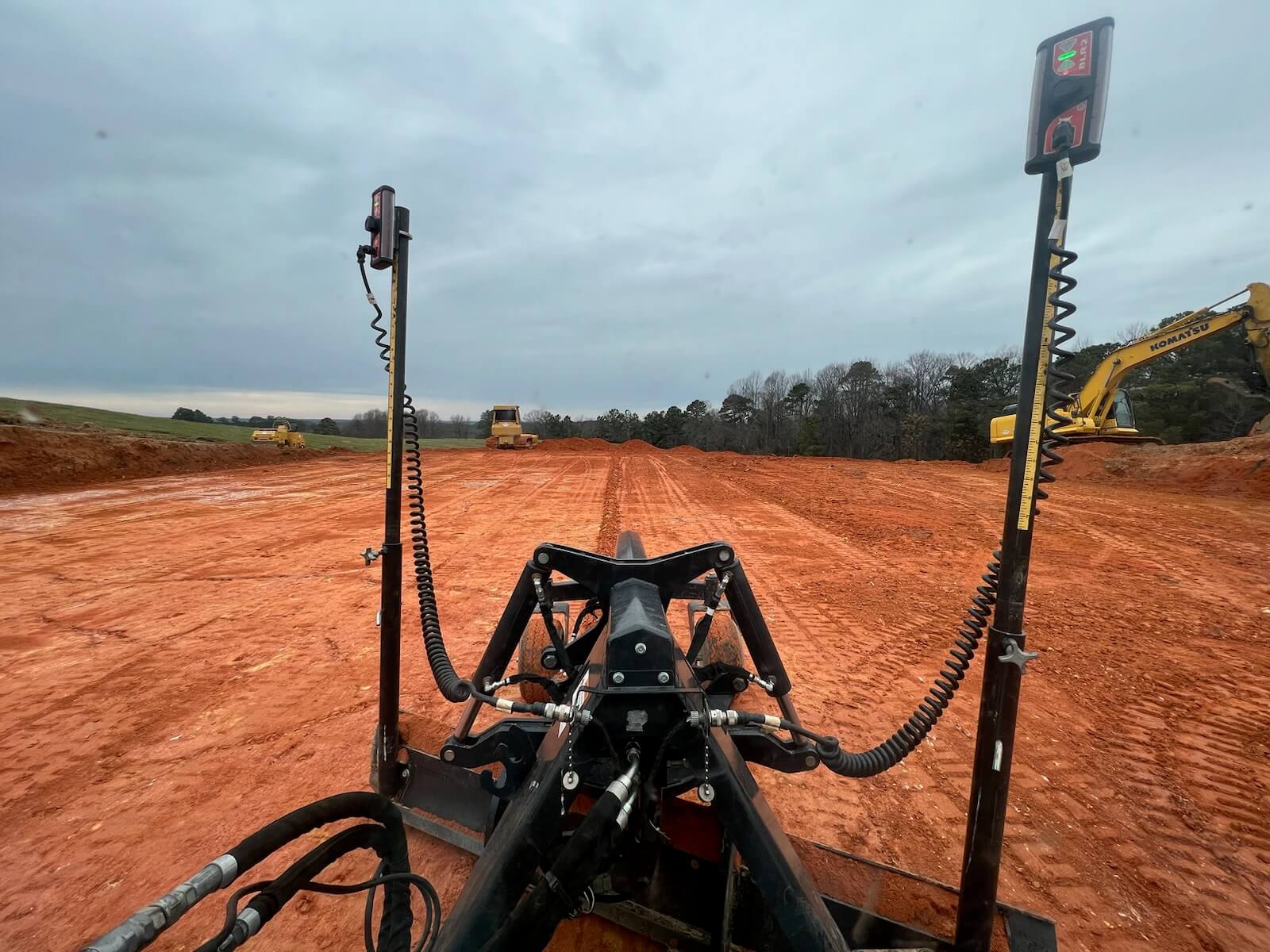 Contact Us Today
Ready to kickstart your excavation or grading project? Get in touch with us today for a free consultation. Our friendly and knowledgeable team is here to answer your questions, discuss your project requirements, and provide you with a competitive quote. Your vision, our expertise – together we build success.
Proudly providing excavation and grading services in Sanford NC and the surrounding communities!
Fayetteville, NC | Southern Pines, NC | Moore County, NC | Lee County, NC | Harnett County, NC